This Website is a presentation for finding the right location for the Valencia Racing Club and it's teams, also the professional experience the whole organization will bring to the right location for the promotion of International motor marine sports, Including it's marketing and promotional capabilities, with world Class maintenance and service facility incorporating a complete Motor Marine Technology education and training Base for the future.
If you feel you have the right location for our club
we want to hear from you.
The Teams are preparing for the start of the 2015 season of The P1 Superstock Powerboat Race Series and P1 Agua X. This is the largest offshore powerboat race series in the world and is sometimes described as 'F1 on water' which has just developed a whole new designed competition Race boat that we are in search for sponsorship to purchase.
Also including the P1 Agua X Jet ski competition.
http://www.youtube.com/user/P1SuperStock?feature=mhum
This is to establish a basic foundation for the development and support of the only 2 teams to represent Valencia and Spain in the world of Offshore Powerboat Racing and Jet ski Racing, by establishing a Permanent Professional Motor Marine Racing service station where our top Race mechanics will be based to facilitate the servicing of the Teams engines, But also to offer a servicing and Repair centre for members. This presentation is to explain a little about our Racing club, the training and repair facility for Marine engines and our aspirations for the future by having a Professional Racing centre for the development of the sports of Offshore Power boat racing and Jet ski's, including Racing competitions, Events and the promotion for storage and servicing at the Port and Valencia Racing Club base.
THE VALENCIA RACING CLUB'S ASPIRATIONS
We are in search for a home for the Valencia Racing Club to create a Motor Marine Race Repair facility within the Port of Valencia, so that we may test and train the Spirit of Valencia Racing teams and also promote motor marine power sports in general. with a Motor marine service and support centre for members.
Our teams rely on support and sponsorship and we intend to invite a number of companies to Valencia to support the teams. But while we try to accomplish that in these difficult times, We want to establish a Racing Repair centre for all motor marine engines and the promotion for the Port to establish revenues from these types of water craft and the use of the Port.
As world class racing teams we need the marine industry to be local to us so that we may achieve the position of being number one in the world. We have many exciting long-term initiatives that we would like to develop from the Valencia Racing Club and the Teams home base. Among these are:-
To be the home base for Motor Marine World Champions.
By design, to provide the most exclusive Racing Club in the world.
To provide the positive images and values that our Port, Racing Club, and our teams and their Sponsors require.
To be the catalyst for sporting excellence in parallel with driving successful business to business alliances.
To enter other Race/Endurance competitions.
To create Spain's very own Powerboat Racing Series.
To create the Valencia Racing Club Academy for obtaining marine based qualifications.
To develop a centre for marine motor sports in Valencia.
To stimulate sponsorship from International companies.
Valencia Racing Club Technical service & training center
Technical Service
Using our racing workshop facilities in the Spirit of Valencia Team Base, We can provide - a factory service level - powerboat and jet ski, maintenance, repair and tune up services to our Valencia Racing Club members and customers for every manufacturer, like Yamaha, Suzuki, Honda, Sea Doo, Bombardier, Mercury, Evenrude, Kawasaki, Polaris and HSR-Benelli.
These services include:
2 Stroke & 4 Stroke Engine Rebuilds and tune up.
Electronic Fuel System diagnose and tune up.
Carburetor Rebuilds and tune up.
Jet Pump Rebuilds and tune up.
Fiberglass Repair.
General Maintenance.
Quality is our commitment, so we water test every unit that is serviced!
Storage Service
We can offer to our Valencia Racing Club members, the best storage facilities for powerboat or jetski alike, this can include craft overall maintenance and quality control service too.
Technical training
Technical training courses are offered in the racing workshop facilities at the Spirit of Valencia Team Base in the Valencia Racing Club by the team technical crew, headed by our factory trained Chief engineer in conjunction with our partnership with local Powersport Technical Training School INSTITUTO VALENCIANO MECÁNICA MOTOCICLETA , know more www.ivmm.es.
Technical training courses offered are:
Motor Marine engineer course.
Course offered to anyone that wants to learn about marine powersport technology with no expertise before needed. It has been split into 5 very well defined different modules that can be taken separately.
Fiberglass Repair
2 & 4 Stroke Engine systems.
Electrical systems.
Outboard Propulsion systems.
Jet ski drive train systems.
Fuel supply systems (Electronic Fuel Injection and Carburetors).
MORE INFO COMING SOON
Racing Motor Marine engineer course.
Course offered to anyone that wants to learn about racing marine powersport technology, expertise needed. It has been split into 5 very well defined different modules that can be taken separately.
Hull performance tune up.
2 & 4 Stroke Engine systems tune up.
Outboard Propulsion systems tune up.
Jet ski drive train systems tune up.
Turbo and supercharged systems.
Performance Fuel supply systems
MORE INFO COMING SOON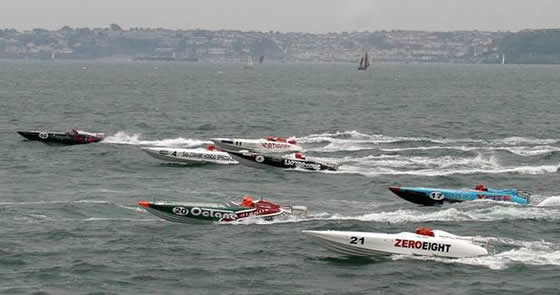 Making a difference, Valencia Racing Club and Powerboat P1 Superstock our committed to developing an effective corporate environmental policy as an integral part of our business strategy. Our first major initiative has been to study the impact of pollution of our oceans by the marine industry. The use of environmentally-friendly 'green fuel' is currently being assessed. P1 SuperStock boats are closely derived from modern production boats, and the Championship's technical and sporting regulations have been carefully studied to limit the environmental impact in terms of air and noise pollution. For example, engines for the Championship meet standards for low emissions. Racing is also limited to shorter 30-45 minute races to minimize impact on the marine habitat. "We consider the preservation of the global environment a key management priority and work proactively to minimize environmental impacts. Our role is to be a catalyst to speed development in the marine industry, to provide a promotional platform for the communication and enhanced adoption of next-generation technologies and to impact spectator behavior. To outsiders, the words 'powerboat racing' and 'going green' might seem to be at odds, but with our international profile and use of advanced technology, we have the ability to highlight issues, engage new partners and help develop solutions."
P1 SuperStock is one of the fastest-growing marine motorsport series in the world. It's also one of the most affordable, most accessible and most competitive forms of motorsport, with international recognition and guaranteed media exposure. Who wouldn't want to win, when the world is watching? Racing on water is completely different to racing on tarmac. The thrill is different, too. The course is constantly changing beneath you, which makes for spectacularly close and unpredictable racing – the hallmarks of the Powerboat P1 SuperStock Championship. P1 SuperStock is approved by the sport's governing body, the Union Internationale Motonautique (UIM), as an international class of powerboat racing.
P1 AGUA X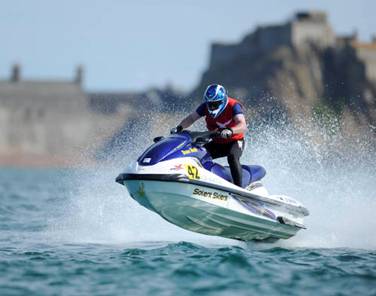 Get down to a P1 AquaX event this summer and check out the action! A brand-new style of watercraft competition for sea-riding enthusiasts who want to pull back the throttle and open it up...

Powerboat P1 is the company behind the launch of the AquaX series. The company has a rich history in promoting powerboat racing, which includes hosting over 85 world championship events in their 8 years of business. But after acquiring the rights to the successful Formula Four-Stroke championships in 2009, they turned their attentions to building a low cost, powerboat racing series starting here in the UK. By 2010, the series was rebranded to P1 Superstock, they launched the 'Grand Prix of the Sea', a festival of water sports touring high profile venues across the world.
This summer the Aqua X championships will join the Grand Prix of the Sea and take its place alongside the Superstock series on the itinerary of events. And as with SuperStock, P1's interest in watercraft competition is based on building a sport from the ground up, hence AquaX will be unlike any watercraft competition that's gone before and will be specifically geared towards attracting amateur riders to come along and have a go! And who knows, you just might become the first P1 AquaX champion!
So what's it all about?
Put quite simply AquaX is an exciting coastal challenge that will offer a completely new experience for watercraft enthusiasts. And unlike other formats where the majority of jetsport racing takes place inland, usually on technical tracks, the events will all take place on the sea. The tracks will be simple and wide open giving competitors a chance to open up their throttles and enjoy the full performance of their craft in a safe and controlled environment. And because of the ever-changing coastal conditions, the rider's skill will prevail over horsepower, thus creating a level playing field for all. The competition will consist of two parts. The first discipline – The AquaX Match Racing will take place on Saturdays where competitors will go head to head against their peers in a timed knockout competition.

The Rally races will take place on the Superstock courses on Sunday, and this part of the competition will be all about long distance riding and stamina. The courses will be big, but fun to ride, providing a real sense of achievement for those who complete the task. No need to worry about getting lost, as the tracks will be monitored by a highly trained crew of waterborne marshals ensuring everyone's safety is paramount.
Initially, the Rally will be split into two categories – 200hp and 300hp - to accommodate huge diversity in engine displacements. Two-Stroke craft and naturally aspirated four-stroke craft under 160hp will qualify to compete in the 200hp, whereas the 300hp class will be reserved for the more powerful turbo and supercharged four-strokes of today. All craft may be modified; however four-stroke craft must remain stock as from the manufacturer, with the exception of handling modifications. Full details of the technical rules can be found in the AquaX rulebook available to download at www.p1aquax.com .

On the day, there will be separate winners for the Rally section with the podium finishers taking home a slice of the prize purse. The overall championship titles will to be won by those collecting the most points in both categories - Match and Rally.
VISITORS PROFILE
Local, National and International Visitors

Marine Manufacturers

Sponsors

Suppliers

Business

Corporate

Tourism
Expectations
To create a brand for Valencia with a Racing Club.

International promotion of Valencia, the Port and our Sponsors.
Available for
Marine Engine Repair Facility and Teams base

Maintenance and storage facility

Marketing and Promotion of the Port to generate a profit

Static Displays

Product launches

Team Training

Marine mechanics courses

Media Events

Television Programs

Arrive & Drive Events

Sponsorship

Data Capture Programs

Fundraising
THE FUTURE OF RACING – The ultimate innovation in sports brand marketing, B2B networking and corporate client entertainment – by design.
Team Building - Business Growth – Facilitation - People Development
We are a Club that also feels very strongly about:
EDUCATION AND AWARENESS
To create the Spirit of Valencia Racing Club Academy for obtaining motor marine qualifications.
Safe, Healthy and Effective Educational visits.
Introduction
The need to attract young people to the careers offered within the Marine and engineering sectors have never been greater. The answer, Quite simply, is to reach out. Young people today face a wider range of career opportunities than ever Before. If the marine and engineering sectors want to attract high Caliber recruits it is important to engage with young people at an early stage to ensure that they have the knowledge and experience to consider opportunities within these sectors in an informed fashion. This will gain the team and the Port access to fresh ideas through original thinking of young people and enable us to share in their enthusiasm.
For example:
A Competition called 'The Schools Marine Challenge'.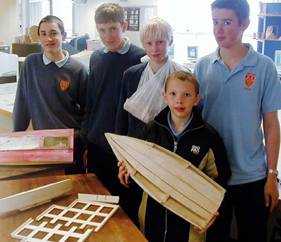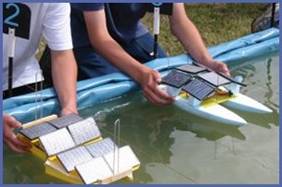 Apprenticeships for the Marine Industry
Our apprenticeships are aimed at young people between ages of 16-24, who have the ability to gain high-level skills and qualifications. The apprenticeship for the Spirit of Valencia Powerboat team offers the opportunity to learn the basic skills that employers need, like interpreting drawings, selecting materials and hand tools. At the same time they will develop everyday skills that employers rely on, such as working with others and information technology.

If you feel you have a proposition for the Valencia Racing Club and it's Racing Teams, we would be glad to hear from you.
CONTACT
Michael Gill
Valencia Racing Club & Teams Director
Tel: 0034 902 10 87 85
Mobile: 0034 629 079 069
Website soon to be updated...